Halo-8 picks up Microsoft film Ctrl+Alt+Compete
– Indie distrib nabs docu on startup culture, tech entrepreneurship at CES –
Halo-8 Entertainment has secured worldwide rights to "CTRL+ALT+COMPETE," the first theatrically-premiered feature-length documentary film conceived intrepreneurially within tech giant Microsoft, it was announced yesterday at CES during the OnStar Tweet House social media programming.
Produced by Emmy-winning production company TEN100 (YEAR OF THE QUARTERBACK: THE MARINOVICH PROJECT), directed by Peabody-winning editor-producer turned first-time helmer Brian Giberson (editor ESPN 30 FOR 30: PONY EXCESS and Head of Production for Halo-8) and Executive Produced by Microsoft's Daryll McDade (who initially conceived the project) and Xbox Executive Producer Tina Wood Summerford, the film delves into startup culture by tracking five teams of tech entrepreneurs at high-stakes competitions DEMO, GDC, and SXSW ACCELERATOR intercut with advice and anecdotes from luminaries and moguls Nolan Bushnell (founder Atari, creator Pong), Felicia Day (THE GUILD), Tony Hsieh (CEO Zappos), Cliff Bleszinski (Design Director Epic Games, Gears of War), Mike Maples Jr (financier Twitter), Tim O'Reilly (CEO O'Reilly Media, founder Web 2.0 Summit), Veronica Belmont (Revision3 Tekzilla, This Week in Tech), and dozens more.
Deal was negotiated by Halo-8 President Matt Pizzolo (who also served as film's writer-producer) following its premiere at Napa Valley Film Festival. Halo-8 is planning a theatrical run for Winter 2012.
"CTRL+ALT+COMPETE has been a real whirlwind for us, it was never the intention for Halo-8 to distribute when we first boarded the production," explained Pizzolo. "Brian was given the opportunity to direct and then recruited me to help as the production grew in scope. We both fell in love with the project but never expected we'd get to distribute."
"I didn't know what to expect when I got the call that Microsoft wanted to make a film, of course my first response was kind of cynical and I wondered if this would be a longform commercial," said Giberson, "but Microsoft was incredibly supportive and genuinely, almost shockingly, hands-off the creative choices. Not only does the film feature more non-Microsoft technology than Microsoft technology, but Microsoft even takes the toughest beatings from interview subjects. I was given incredible latitude for candor, and that's only because Daryll McDade's idea was for Microsoft to support the creation of an aspirational film about tech entrepreneurship but not to mess with the content."
"You could certainly say that I took some risks with this project," said McDade. "Having been a part of a number of startups myself, I get the passion, fortitude and insanity of tech entrepreneurship, so I wanted to ensure that we told an authentic story about what it's like. We explored a number of distribution options for the film, but I was so impressed by Brian and Matt's understanding of both art and technology as well as Halo-8's startup approach to film distribution that it felt like the perfect home for the film. My hope is that the film helps demystify startup culture and inspires people to pursue their dreams to be innovators and inventors."
Beyond the traditional Silicon Valley startups, C+A+C also features some of the brightest stars of gaming. Xbox's Summerford said "My passion is the gaming industry and it was incredibly important to me that the entrepreneurs and icons in that industry had a chance to tell their story and be heard. Their storylines are a wonderful addition. I hope that when people watch this film they are inspired… inspired to follow and conquer their dreams."
About CTRL+ALT+COMPETE

CTRL+ALT+COMPETE focuses on young entrepreneurs whose products range from political reform solutions to personal safety apps to indie video games to cloud-computing for families to micro-rentals of empty commercial spaces. What they all share is an ambitious and optimistic desire to use technology to solve problems for millions of people… and also to create value and jobs.
"There's a lot of talk about entrepreneurship creating most of the jobs… and it's absolutely true," Bushnell told the filmmakers.
"Entrepreneurs are heroes in that they create value for society," said Scott Case, CEO of the Startup America Partnership, formerly CEO of Malaria No More and CTO of Priceline. "They create jobs. They create innovation. They fail and they make mistakes that lead through complicated areas so others can be more successful behind them."
CTRL+ALT+COMPETE starts at DEMO, a three day conference in Palm Desert where innovative tech developers vie for the eyes, hearts, and wallets of the world's most elite financiers. DEMO has been known as "six minutes that can change your life" because it is structured as a fast-paced competition of six minute prototype demonstrations. The event has launched such game-changing tech companies as Palm, Tivo, E*TRADE, Salesforce.com, Java, and many more. C+A+C follows two teams of entrepreneurs running the DEMO gauntlet while profiling the power-brokers and gatekeepers whose tastes can make or break a new entrepreneurial venture.
The film then moves to the Independent Games Festival at the Game Developer's Conference (GDC), the annual, 23-year old, San Francisco-based event where innovative game designers present their latest efforts. Some of GDC's notable launches include Microsoft's popular Fable franchise and the Playstation Move motion controller. C+A+C follows a team of young game developers nominated for an IGF award while also catching up with gaming rockstars Nolan Bushnell (founder Atari, creator Pong), Cliff Bleszkinski (Gears of War), Randy Pitchford (Duke Nukem Forever), and Keith Arem (Call of Duty: Black Ops)for advice on innovation through gaming.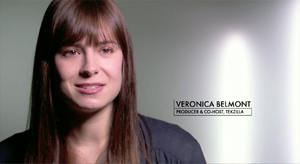 The film's final destination is SXSW Interactive's Accelerator Program, a relatively new segment of the venerable multimedia festival which recently served as the initial launchpad for Twitter and Foursquare. C+A+C follows one entrepreneurial team seeking to use SXSW as a launchpad and another competing in Accelerator, a high-stakes demo competition of ongoing elimination rounds leading to ultimate winners who reap key strategic partnerships, mentorships, and startup cash. C+A+C also gets insight on social-media from Veronica Belmont (Revision3 Tekzilla, This Week in Tech) and Allison Mooney (Google Trends & Insights) as well as venture capital tips from Ben Huh (whose LOL-cats driven Cheezburger just raised $30M) and Brian Wong (whose Kiip raised $4M and made him "the youngest person to ever receive funding by a venture capital firm" -Wall Street Journal).
By showcasing these young entrepreneurs' successes, failures, and resilience alongside the insights and analysis of seasoned, veteran pioneers, CTRL+ALT+COMPETE hopes to reach and inspire the next generation of visionaries who will face tomorrow's problems and solve them through intelligence, technology, and entrepreneurial perseverance.
Entrepreneurs Profiled in CTRL+ALT+COMPETE:
AboutOne.com
Joanne Lang
Guardly
Josh Sookman
Supergiant Games
Amir Rao
Greg Kasavin
LiquidSpace
Mark Gilbreath
PopVox
Marci Harris
Interview Subjects in CTRL+ALT+COMPETE:
Nolan Bushnell (Atari, Chuck E. Cheese)
Felicia Day (The Guild)
Tony Hsieh (CEO Zappos)
Cliff Bleszinski (Epic Games, Gears of War)
Adam Ostrow (Mashable)
Josh Harris (Pseudo)
Jim Marggraff (Livescribe, Leapfrog)
Gary Kremen (Match.com)
Micah Baldwin (Graphicly)
Veronica Belmont (Revision3 Tekzilla, This Week in Tech)
Tim O'Reilly (O'Reilly Media, Web 2.0 Summit)
Mark Suster (GRP Partners)
Steve Martocci (GroupMe)
Allison Mooney (Google Trends & Insights)
Daniel Sieberg (ABC Tech This Out)
Scott Case (Startup America Partnership)
Matt Marshall (VentureBeat)
Christine Herron (Intel Capital, 500 Startups)
Mike Maples Jr (Floodgate)
Randy Pitchford (Gearbox Games, Duke Nukem Forever)
Keith Arem (Call of Duty: Black Ops)
Chris Shipley (Guidewire consulting)
Mitchell Kertzman (Hummer Winblad Venture Partners)
Phil Sanderson (IDG Ventures)
Jenn Karlman (InLabs)
Brian Selzer (Ogmento augmented reality games)
Tommy Tallarico (Video Games Live)
Brian Wong (Kiip)
Christina Gagnier (IP attorney Gagnier Margossian LLP)
Naval Ravikant (Angel List)
Ben Huh (Cheezburger)
Ryan McIntyre (Foundry Group)
Richard MacManus (Read, Write, Web)
Simon Sinek (Start With Why)
About Halo-8 Entertainment
Halo-8 Entertainment (www.halo8.tv) is a film, comics, & transmedia studio that produces and distributes daring content reaching audiences via movie theaters, cable-VOD, DVD, and digital platforms. Recent releases include the documentary on transgressive comics visionary Grant Morrison: Talking With Gods (which the Seattle Post Globe called "the most inspirational picture on the state of the creative imagination in the 21st century"), the megapopular animated series Xombie: Dead On Arrival (which Bloody Disgusting called "one of the best online animated series to date"), the legendary NY hardcore documentary N.Y.H.C. (which Cinematical called "smashing… a terrific, well-told, engaging story"), the innovative, animated sci-horror epic Godkiller (which Wired called "a horrific yarn of quantum physics, culture jamming, & conspiracy theory"), and the critically-acclaimed animal rights documentary Your Mommy Kills Animals (which earned a 91% rating on Rotten Tomatoes). Upcoming releases include the comic books & futurism documentary Warren Ellis: Captured Ghosts (featuring Helen Mirren, Joss Whedon, Wil Wheaton, Brea Grant, and Patton Oswalt), hardcore punk documentary Edge: Perspectives on Drug-Free Culture (with Minor Threat's Ian MacKaye, AFI's Davey Havok, and H2O's Toby Morse), and the next installment of sci-horror epic series Godkiller 2: Tomorrow's Ashes (franchise starring Lance Henriksen, AFI's Davey Havok, Motion City Soundtrack's Justin Pierre, Battlestar Galactica's Nicki Clyne, Bill Moseley, and Danielle Harris).